What are the orthopedic shoes?
The orthopedic shoes, designed from the human biomechanical force principle, can scientifically correct irregular force of children's foot, and limit abnormal activity of foot joint, to help the healthy growth of the foot bones.
What are the function of the orthopedic shoes?
The long-term wearing orthopedic shoes can effectively correct and prevent various foot skeletal problems, like varus foot, valgus foot, flat foot, in-toeing gait, out-toe gait, O-shaped legs, X-shaped leg. It benefits a lot to the correction and improvement of thenature and nurture bone problems.
Do the orthopedic shoes fit for the healthy feet?
Yes, they do. Mothers often think that their children don't need to have the orthopedic shoes until they found the problem.However, it is a wrong view.The orthopedic shoes not only can correct the wrong foot shape, but also prevent the foot deformation, so as to help children to develop a perfect and healthy foot shape.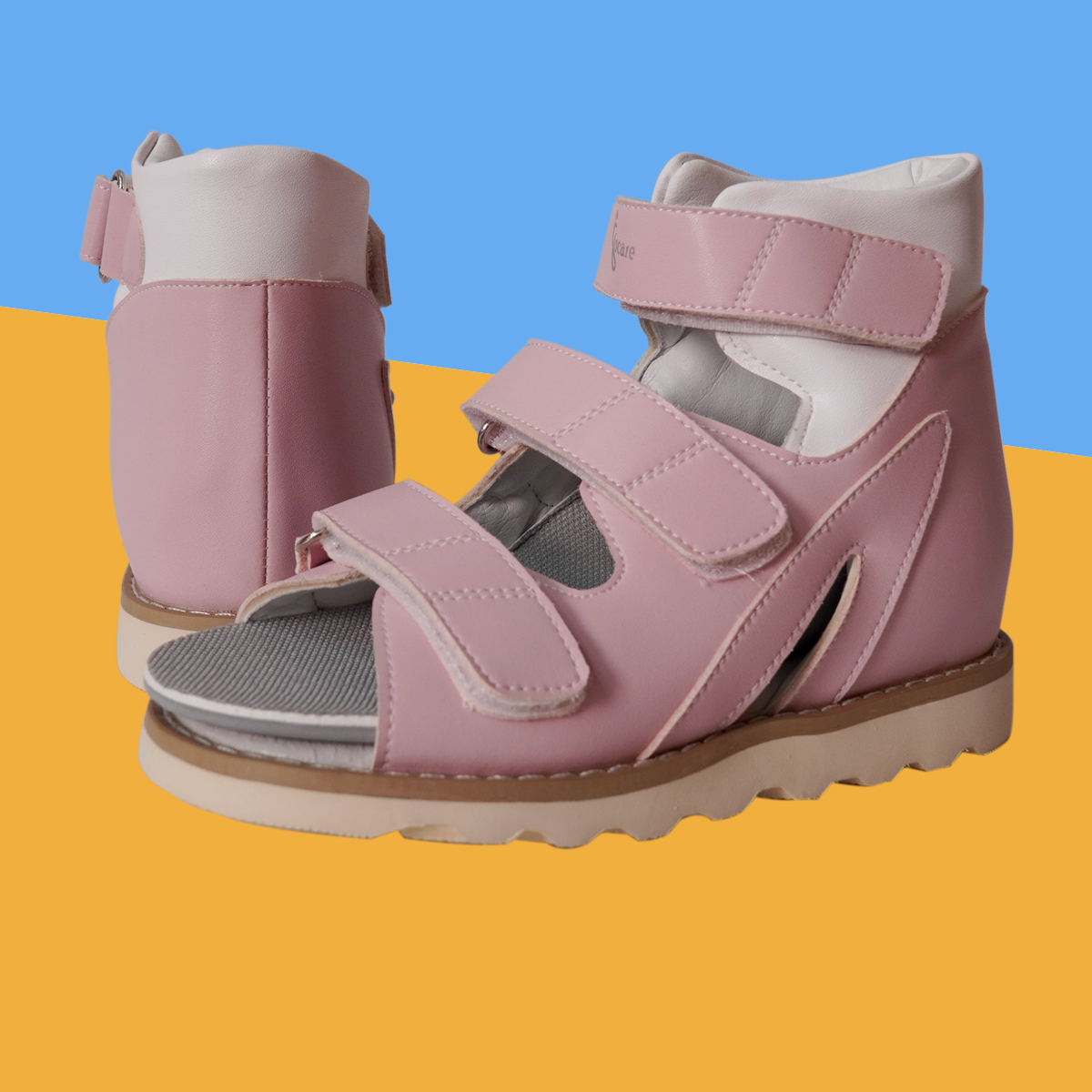 Scientific Correction Principle
Develop golden triangle embedded system based on biomechanics and ergonomics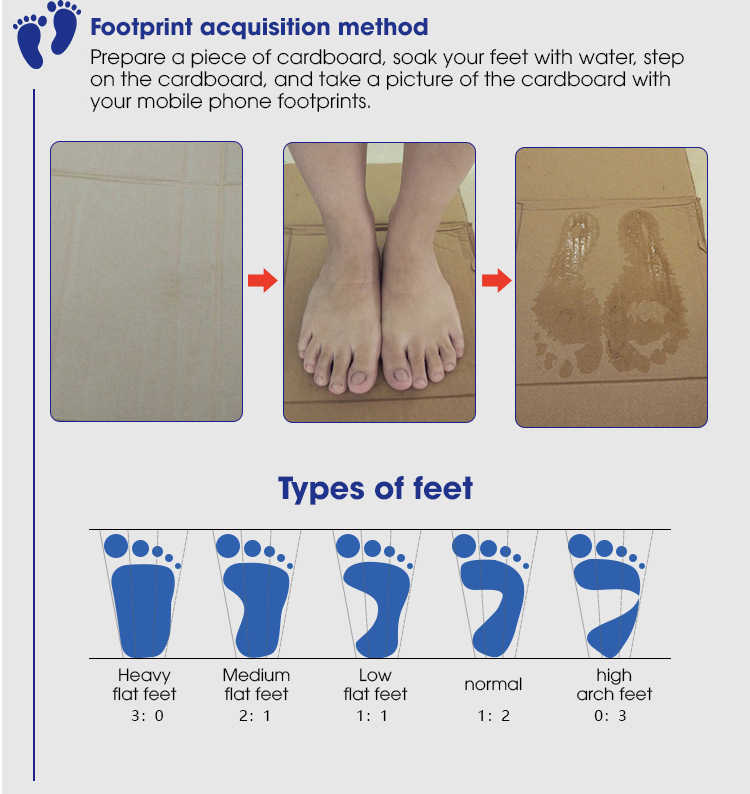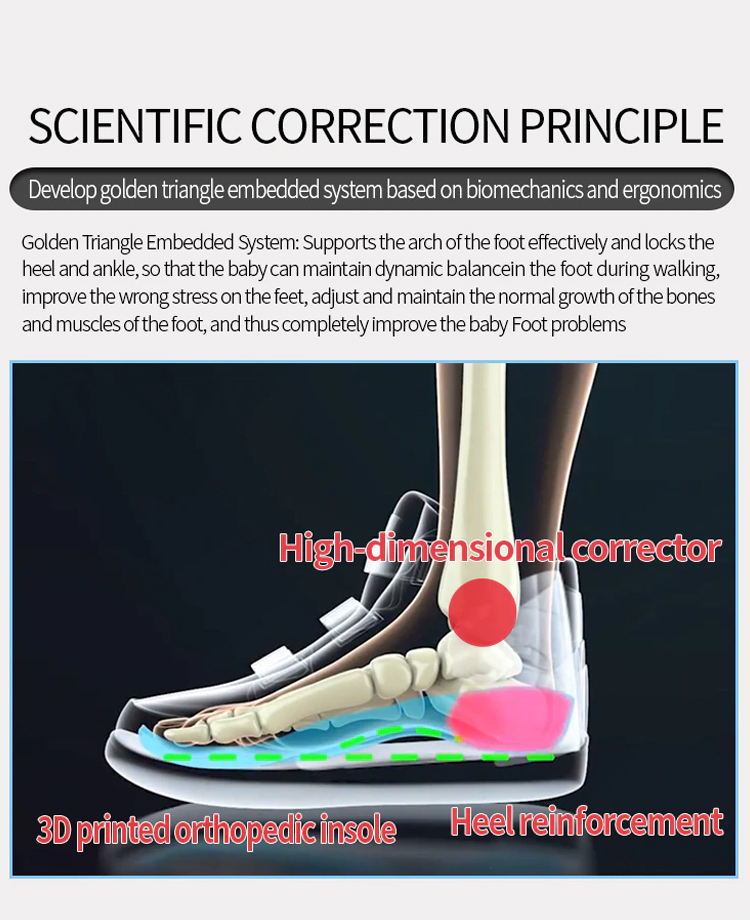 Comprehensive correction method
Professional Children Orthopedic Sandals for boys and Girls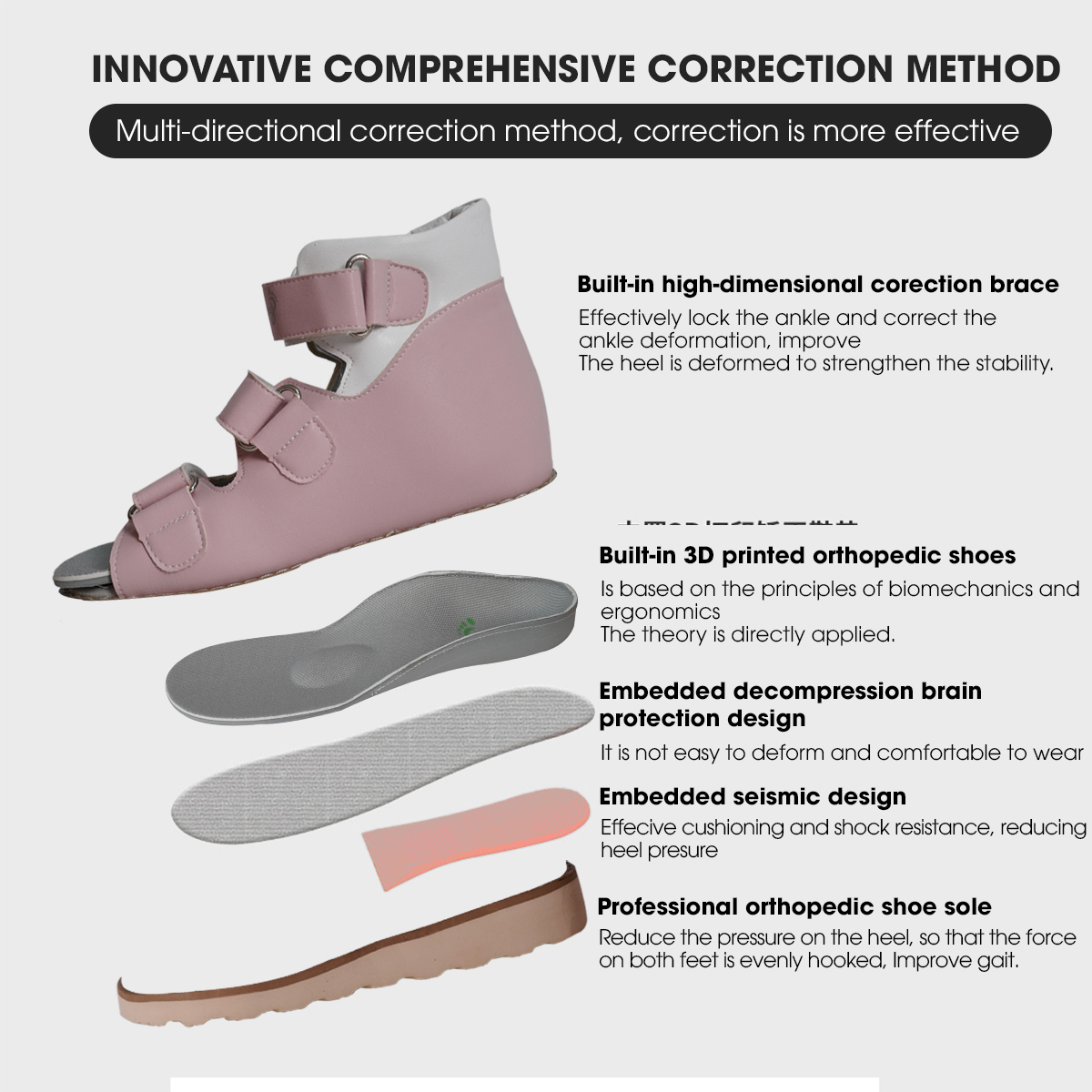 Built-in high-dimensional corrector
Replace the traditional brace and add upper 5S lock ankle technology, correct the ankle joint effectively, improve the heel deformation, and enhance calcaneal stability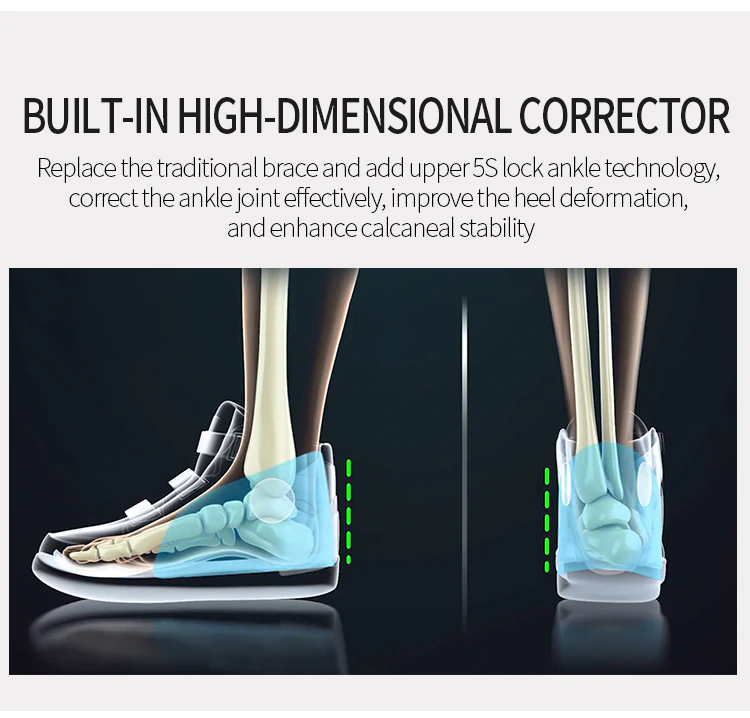 Built-in 3D printed orthopedic insole
Designed according to biomechanics and ergonomics.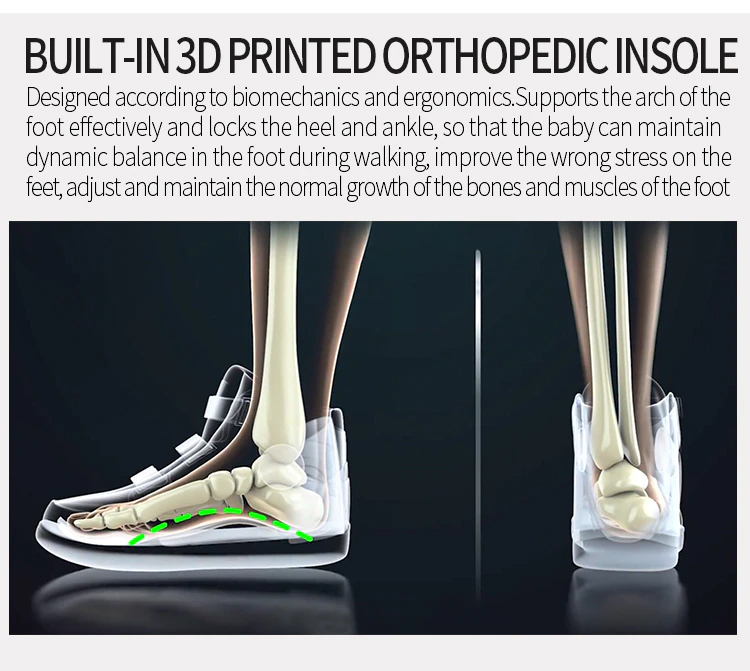 Size Chart
Measuring the length of the foot:
1.Stand barefoot, make sure your child's feet are straight.
2.The distance between the thumb and the heel is the length of the foot.
3.As know, if the child's foot length is 12.5cm, please add 1cm. This is the insole length 13.5cm you need.(12.5+1=13.5cm)
Please note: manual measurement, the error will about 0.5-1cm.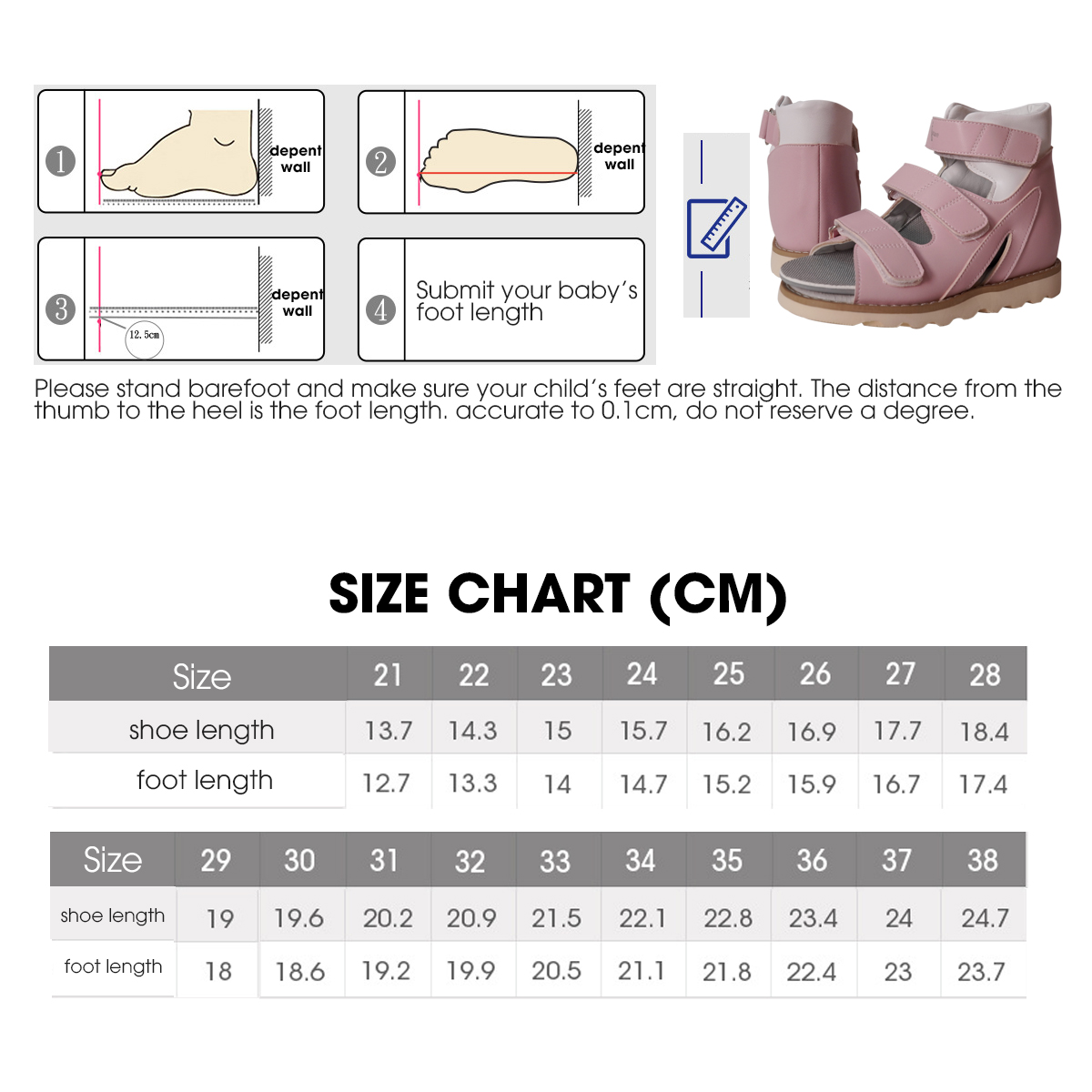 Effectively correct and prevent the following foot diseases
Flat feet
Different degrees of foot arch collapse, easy to cause various complications
Foot varus
The load on the lateral part of the foot causes bone deformation and affects normal growth
Foot valgus
Weight bearing on the medial part of the foot causes bone deformation and affects normal growth
Pigeon toe
Forefoot inward, abnormal gait, resulting in lower leg deformation and knee joint deformation
Toe out
Forefoot outward, abnormal gait, causing leg deformation and knee joint deformation
O legs
Damage to the knee joint tissue, leg, knee deformation, affect leg shape and bone growth
X legs
Damage to the knee joint tissue, leg, knee deformation, affect leg shape and bone growth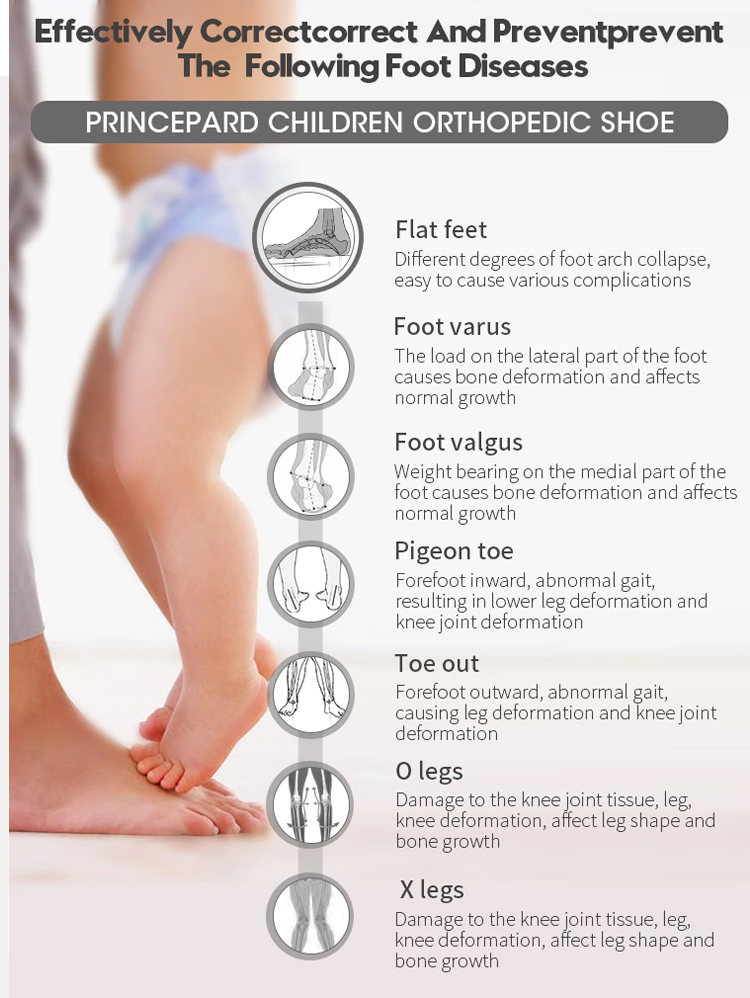 PRODUCT SELLING POINT
1.Built-in 3D printed orthopedic insole
Supports the arch of the foot effectively and locks the heel and ankle, so that the baby can maintain dynamic balance in the foot during walking, improve the wrong stress on the feet, adjust and maintain the normal growth of the bones and muscles of the foot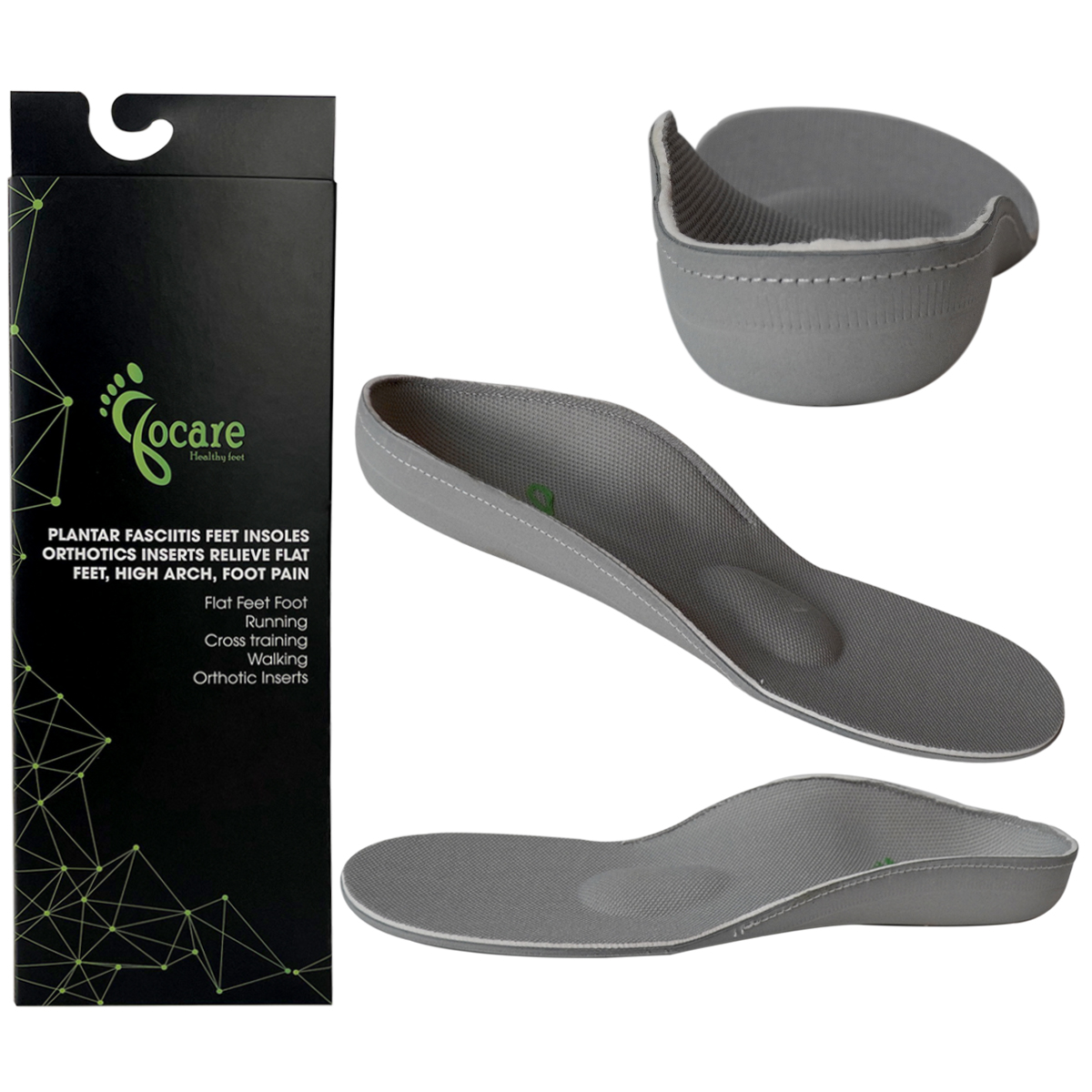 2.Spacious and comfortable toe cap
Ergonomic and kinematics. Can prevent thumb eversion, reduce the burden of walking, and good for foot growth
3.Practical Velcro, free adjustment
The length can be adjusted and cut at will, which is convenient for children to wear on their own. The shoelace is strong and tough and not easy to fall off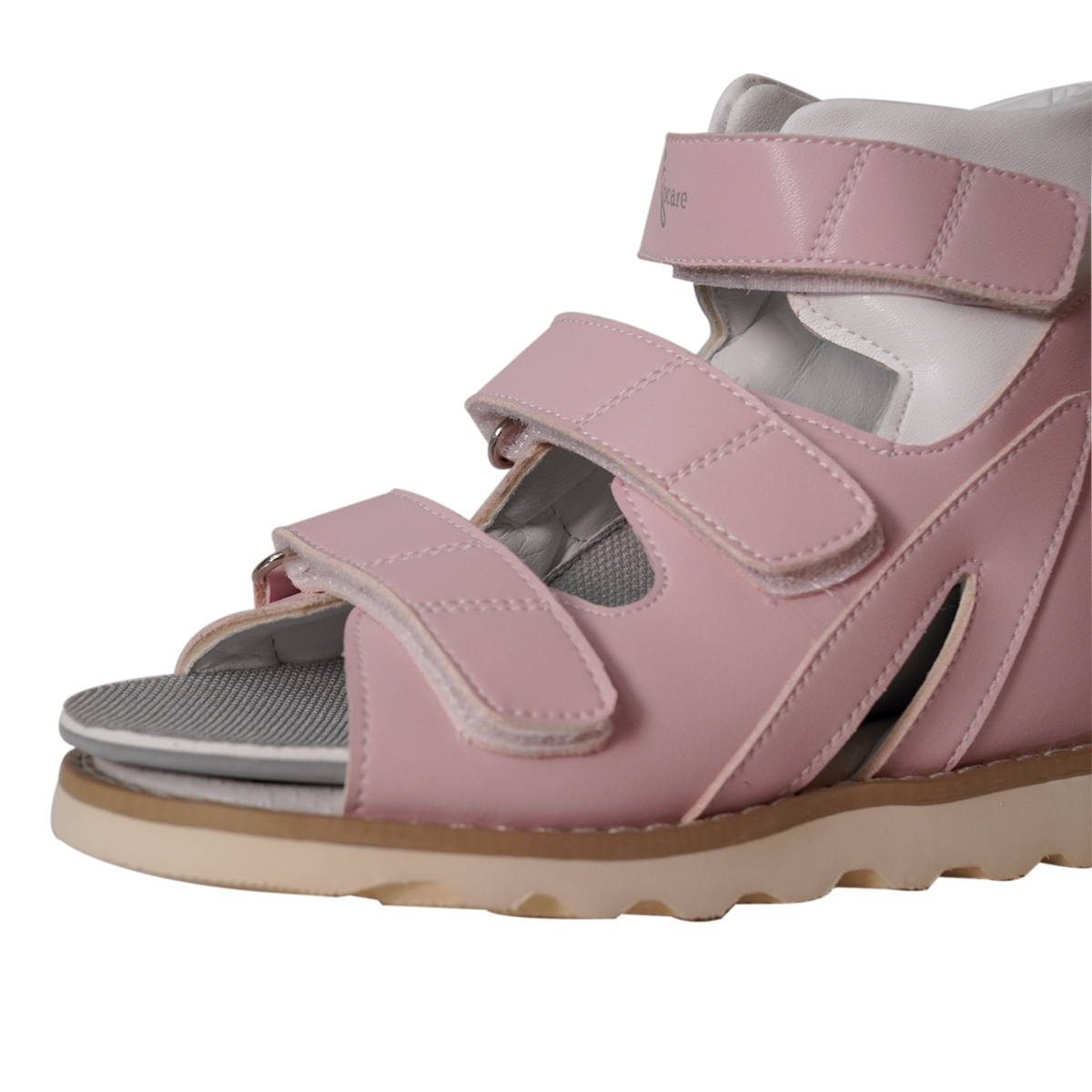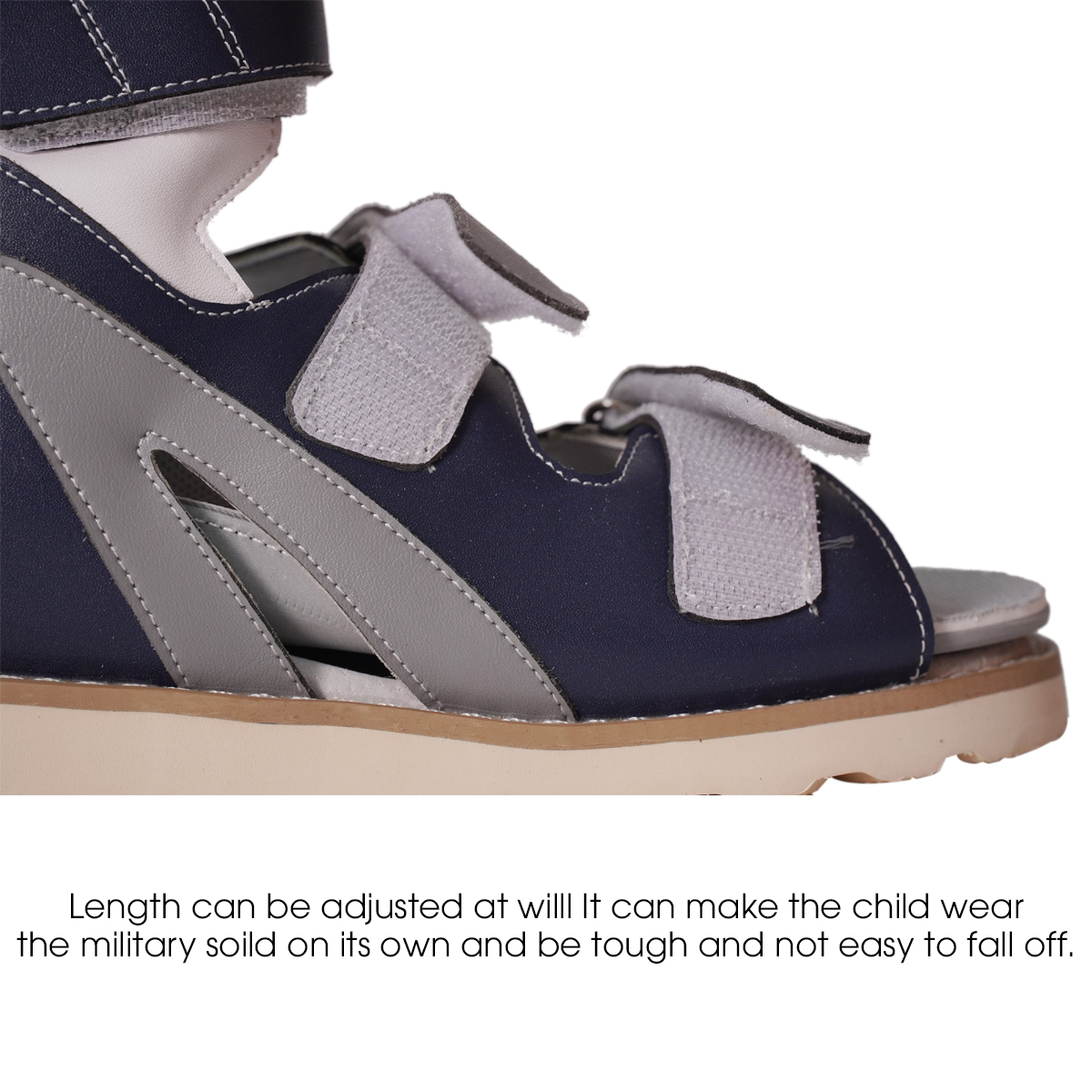 4.Hard and high back
Enhance stability, maintain correct posture, prevent and correct foot tilt
5.Professional orthopedic soles
With high-dimensional orthotics and 3D orthopedic insoles to form a golden triangle,so that both feet force uniform, improve the wrong force on children's feet